Milwaukee Wisconsin's Masonry Repair, Tuckpointing, Chimney Repair, Building Restoration & Historic Preservation Specialists
Founded in 1978 Authentic Restoration, Inc. a Milwaukee Wisconsin area company has completely satisfied many clients and specializes in historic building restoration, tuckpointing, masonry repairs, chimney repair, masonry rebuilding, structural repair systems, precision color matching, material replication, water leak diagnosis, building envelope waterproofing, roof repairs and many other exterior and interior building restoration and repair services.
Scott J. Joers founder and president is a certified grand master building restoration conservator with over 34 years of professional experience in the restoration industry. ARI is recognized by State of Wisconsin building preservation agencies and organizations as outstanding restoration contractors and has received numerous awards for excellence and distinguished service in building restoration and preservation. We service commercial, industrial, institutional and residential buildings.
Serving all of southeast Wisconsin counties and cities including: Milwaukee County, Waukesha County, Jefferson County, Ozaukee County, Racine County, Washington County, Walworth County, Dane County, Rock County, Sheboygan County and Dodge County. Cities include: Milwaukee, Brookfield, Menomonee Falls, Pewaukee, Sussex, Waukesha, Delafield, Mukwonago, Menomonee Falls, Elm Grove, Wauwatosa, Shorewood, Whitefish Bay, Fox Point, Mequon, Cedarburg, Thiensville, Franklin, Oak Creek, Greendale, New Berlin, West Allis, Greenfield, Bayside, Hales Corners, Kenosha, Racine, Wind Lake, Caledonia, Beaver Dam, Juneau, Watertown, Dousman , Wales, North Prairie, Eagle, Big Bend, Muskego, Butler, Sussex, Pewaukee, Merton, Hartland, Oconomowoc, West Bend, Jackson, East Troy, Lake Geneva, Elkhorn, Burlington, Beloit, Walworth, Rochester, Waterford, Wind Lake, Whitewater, Jefferson, Sullivan, Palmyra, Fort Atkinson, Johnson Creek, Madison, De Forest, Monona, Sun Prairie, Columbus, Lebanon, Hustisford, Cottage Grove, Neosho, Reeseville, Lowell, Mc Farland, Rockdale, Waterloo, Deerfield, Cambridge, Fitchburg, Stoughton, Lake Mills, Allenton, Slinger, Hartford, Janesville, Richfield, Hubertus, Bayside, Brown Deer, Germantown, Glendale, St. Francis, Cudahy , Grafton, Port Washington, Belgium, Fredonia, Saukville, Random Lake and many others not listed.
Nationwide service is available to all States and cities.
---
Concrete Repair
Concrete deteriorates and spalls from exposure to weather conditions, moisture, salt, freeze thaw cycles and rusted or expanded steel reinforcing bars. ARI repairs and restores damaged concrete correctly using special repair and reinforcing methods that will ensure a durable and long lasting repair. Any commercial, residential or historical structure made of concrete such as parking deck structures, apartment building balconies, steps and porches can be successfully repaired. We can also replicate your existing concrete colors, textures and features to accurately match the existing concrete for special restoration projects. ARI can accommodate all your needs and expectations.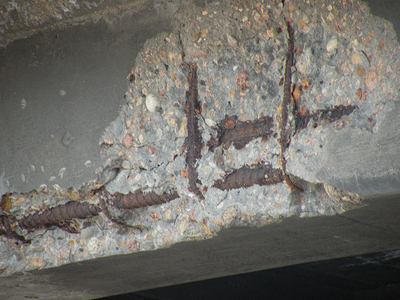 Chimney Repair & Chimney Rebuilding
ARI repairs and rebuilds both commercial and residential chimneys. Appropriate brick selection and construction materials must be used on chimneys in cold northern climates or the chimneys masonry will fail early from freeze and thaw damage. Extra procedure and steps must be taken to ensure the chimney will last many years. Because of this ARI does the same high quality work on your chimney repair or rebuild as we would on any other important restoration project.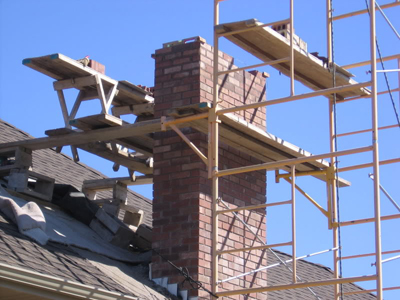 Specializing in Historic and Modern
Building Restoration & Preservation
Commercial - Residential
Tuck-pointing & Color Matching
Our skilled craftsmen are trained and certified to correctly tuck-point both historic and modern masonry buildings. Our conservators will analyze and replicate the colors, textures, features of your buildings mortar and determine the correct, appropriate type of mortar required for your historical, modern, church, residential or commercial building restoration project. We treat every project, large or small, modern or historical, as a national landmark. ARI sets the standard for excellence and it shows in the quality of our work. Be sure to visit our client testimonial page.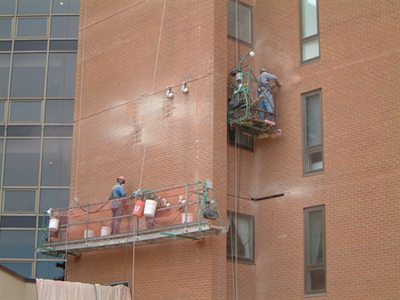 Brick, Stone, Block & Terra Cotta
Masonry Repair & Masonry Rebuilding
Brick, stone, ornamental stone, block & terra cotta masonry can be repaired and restored to like new in condition and appearance. We can successfully color match and replicate your buildings material features, colors and textures. Our conservators are certified installers of special historic masonry repair materials approved by the United States Department of the Interior and the National Park service. Replacement and rebuilding of the buildings damaged masonry may be necessary if it can not be repaired.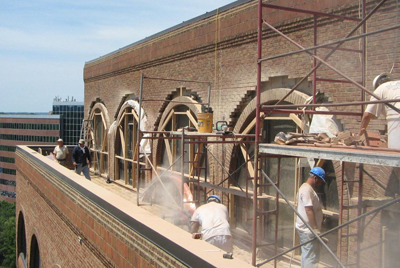 Masonry Material Replication Systems
Often the correct original building materials needed for a repair or restoration project such as brick, stone, ornamental stone, terra cotta, block and concrete are no longer available or can not be repaired. ARI can reproduce and replicate these materials in order to match the existing masonry materials needed for your project. ARI is the intelligent choice for your building repair needs and a contractor that you can trust to get the job done right.